Some areas of the Main Library are now open 9am-5pm, Monday-Friday and 12pm to 5pm on Saturday and Sunday. These areas include main-floor access to Circulation as well as our study and computing space on 1 East with access to MSU printing. As of Feb. 1st, we opened 1 West. Our total capacity at this time is 120 people. We also now have touchless lockers, where you may pick up materials. Outside of safety, our top priority is to provide access to all of our collections. We continue to offer virtual services. We also are paging materials and will continue to mail materials to faculty, staff, and students living off-campus. We encourage you to use our convenient distance services. Please see our Online and Distance Learning resource page for more information.
Contact
Street Address
MSU Libraries
366 W. Circle Drive
East Lansing, MI 48824 USA
Returning Material to MSU Libraries?
Please use the following address when returning items to the MSU Libraries via a carrier service.
Book Returns (23)
MSU Libraries
366 W. Circle Drive
East Lansing, MI 48824 USA
Phone Numbers
Main Office:
(517) 353-8700
Fax: (517) 432-7398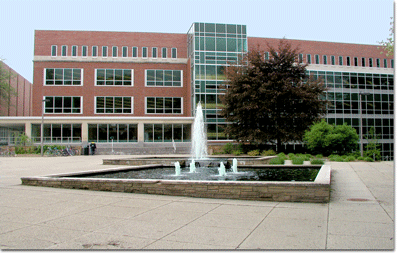 This section provides many ways to contact the MSU Library and librarians. We look forward to hearing from you!