Ethnic Studies Collection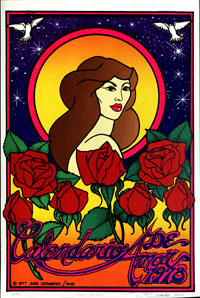 Calendario de Amor, 1978 [Poster] Cervantes, Juan.
Works about minority populations in the United States are collected in our rare, radical and popular collections, with a focus on African American and Latino issues. For example, the Civil Rights movement, the Black Panthers, the United Farm Workers, and the internment of Japanese Americans during World War II are represented in the radicalism collection. Rare book holdings feature small press poetry titles by Chicana and Chicano authors, and early works on slavery and the abolitionist movement. A collection of African American cookbooks dates from as early as 1828.