Natural History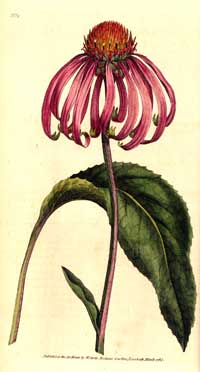 The botanical magazine; or flower garden displayed...Vol. 1
William Curtis, (London, 1787)
There is a wide selection of fine and rare natural history books with European and American books predominating. Areas of notable strength include ornithology, horticulture, botany, pomology, and entomology. The voyages and accounts of early exploration are also strong.
Collecting has been primarily limited to early natural history published before 1850. A few of the important titles are the octavo edition of Audubon's Birds of America, a 1536 Hortus Sanitatis, The Natural History of the Rarer Lepidopterous Insects of Georgia (London, 1797), and A.J. Downing's The Fruits and Fruit Trees of America, (New York, 1845).
The Paul Barrett Darwinian Collection includes first editions of almost all of Charles Darwin's most important works.
Online Resources
Women and Botany in 18th and Early 19th-Century England - This is an exhibit of works from the MSU Libraries' collections by women writers and by male writers of works for women, girls, and young children. In the Enlightenment, learning about science became part of general, polite culture. Many authors wrote books for young children, women, or girls to introduce them to the new scientific discoveries about plants. Prior to the 18th century, in England, women's role with plants had been as providers of home-based health care using herbs to cure diseases, ameliorate physical discomforts, or to make dyes.